Every student's mind is an untapped mine of incredible inventions. No one knows what is inside your mind. Your parents don't know, your brothers, sisters, and friends don't know and your teachers don't know. Even you don't know what is hiding inside the amazing creation of your brain. So let's discover what incredible inventions are just waiting to explode from your mind.


-- Corky Newcomb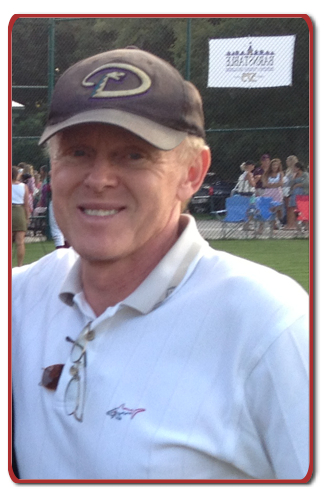 Corky Newcomb is THE #1 SPORTS INVENTOR MENTOR IN THE USA. He says the key to inventing is first imagining and then truly believing that you can make it happen.  Anyone can be an inventor and you don't need a PHD or an MBA from Harvard Business School.
Since 1975 Newcomb has created, packaged and marketed over 40 of his inventions plus eight products invented by other inventors. His NITELITE football was his first invention soon followed by his Automatic Curveball and Slider endorsed by RED SOX stars and Hall of Famers, Ted Williams and Jim Rice as well as the ORIOLES star pitcher and Cy Young Winner, Mike Flanagan.
Corky's NITELITE GOLFBALL has sold over $25 Million at wholesale cost and he has just introduced the next generation of lighted golf balls called LITE4NITES which are real golf balls that light up forever.  His seminar "HOW TO CREATE INVENTIONS AND TURN THEM INTO GOLD" will inspire and motivate you as well as help make anyone successful in developing, protecting, packaging, advertising, promoting, marketing and selling your inventions.
Corky graduated from the University of New Hampshire's Whittemore School of Business and also played varsity baseball there. He has a son and a daughter.  When he is not inventing Corky is fishing, playing tennis, golf, biking and hiking near Wolfeboro, N.H. on Lake Winnipesaukee. Fishing is just like meditation and where many BIG ideas can be caught. Newcomb's philosophy is: "Go full speed because you never know if you will be given 2 innings or 9" and that "Timing is the essence of base hits, babies and BIG ideas."
For 15 years Corky also owned and managed THE HERITAGE, a summer resort on Lake Winnipesaukee near Wolfeboro, N.H. Before his invention career began, he was the sales manager at The Sonesta Hotel and The Whitehall Hotel for three years in Houston, Texas where he worked for Barry Conrad, the General Manager there. Barry went on to become the President of Burger King and then, unfortunately, went to Croatia with U.S. Secretary of Commerce, Ron Brown, to help the people of Bosnia and Croatia on April 3, 1996. Barry Conrad was Corky Newcomb's mentor and hero.